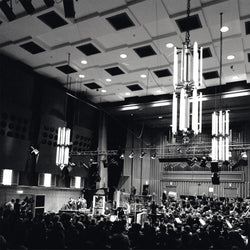 Digipak Release

1. Frontera /Trigger (Live)
2. Epic (Live)
3. The News About William (Live)
4. Black Heart (Live)
5. Minas de Cobre (Live)
6. Inspiracion (Live)
7. Two Silver Trees (Live)
8. Para (Live)
9. Quattro (World Drifts In) (Live)
10. Crystal Frontier (Live)
The album was recorded in 2012 with two different orchestras in Vienna and Berlin, and features many Calexico hits and selected songs from the band's latest studio album, 'Algiers'. A must have for every fan and a great profile album for new fans.