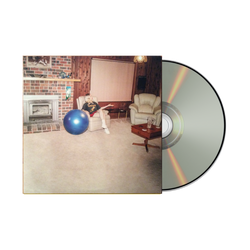 Don't Let The Kids Win CD
Julia Jacklin 'Don't Let The Kids Win' / CD


Blue Mountains native, Julia Jacklin's masterful debut album, Don't Let The Kids Win is an intimate examination of a life still being lived.
Recorded at New Zealand's Sitting Room studios with Ben Edwards (Marlon Williams, Aldous Harding, Nadia Reid), Don't Let The Kids Win courses with the aching current of alt-country and indie-folk, augmented by Jacklin's unde­niable calling cards: her rich, distinctive voice, and her playful, observational wit.
You can hear it in opener 'Pool Party', a gorgeous lilt bristling with Jacklin's tale of substance abuse by the pool; in the sparse, 'Elizabeth', wrestling with both devotion and admonishment of a friend; in detailing the slow-motion banality of a relationship breakdown in the woozy 'L.A Dreams'; and in her resolve to accept the passing of time on the snappy fuzz of 'Coming Of Age'. The album hums with peripheral insights, minute in their moments but together proving an urge to stay curious.
"I thought it was going to be a heartbreak record," says Jacklin of Don't Let The Kids Win. "But in hindsight I see it's about hitting 24 and thinking, 'What the f**k am I doing?' I was feeling very nostalgic for my youth. When I was growing up I was so ambitious: I'm going to be this amazing social worker, save the world, a great musician, fit, an amazing writer. Then you get to mid-20s and you realise you have to focus on one thing. Even if it doesn't pay-off, or you feel embarrassed at family occasions because you're the poor musician still, that's the decision I made."
Track Listing:
Pool Party
Leadlight
Coming of Age
Elizabeth
Motherland
Small Talk
LA Dream
Sweet Step
Same Airport, Different Man
Hay Plain
Don't Let The Kids Win