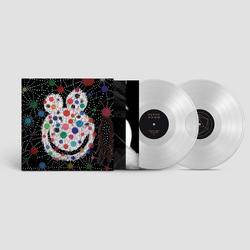 Hypnopazuzu
Create Christ, Sailor Boy Crystal Clear 2LP
Due to popular demand, we have chosen to produce a limited edition
repress of Hypnopazuzu's Create Christ, Sailor Boy. Probably the most
extravagant vinyl package we have ever made.
The album comes as 2 x 180 gram vinyl, with a laser etching of a
Youth/David Tibet Hallucinatory Cartoon on the 4th side. Thick card
stock, 180gsm printed inner bags, a gatefold lyric booklet and all
wrapped in a printed exterior PVC outer sleeve. This limited edition
is available with David Tibet's artwork on the front.