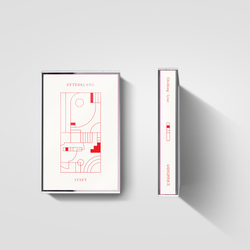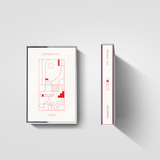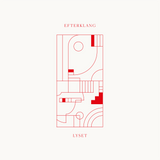 Lyset EP on cassette tape. You will receive a download link for the audio by email at the time of purchase.
December 5th 2019, Efterklang release Lyset, a four-track EP. A companion record to Altid Sammen – the Danish trio's fifth studio album released in September – it includes a new song and is available digitally, on cassette tape and as a limited socks edition with download code. 
Lyset was recorded in Copenhagen on 16th September 2019 and its title track (meaning 'The Light') is a new song co-written with Swedish artist sir Was. The rest of the EP consists of reworked Altid Sammen tracks, including the single 'Vi er uendelig'. Lyset features contributions from the South Denmark Girls Choir (70-strong choir based in the trio's home-town of Sønderborg who also featured on their previous album Piramida) and Efterklang live members Simon Toldam (piano) and Øyunn (drums and vocals).
Lyset Tracklisting
Lyset
Vi er uendelig (ft. South Denmark Girls Choir)
Havet løfter sig
Hænder der åbner sig (ft. South Denmark Girls Choir) 
Produced by Efterklang
Recorded by Thomas Vang 
Mixed by David Chalmin / Studio LFO
Mastered by Bo Kondren / Calyx Mastering
Artwork by Hvass&Hannibal