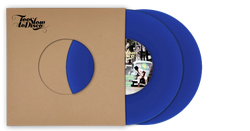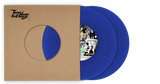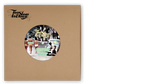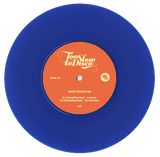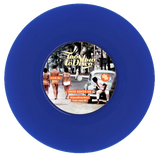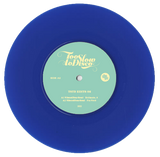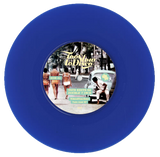 TSTD Edits 08: Vibes4YourSoul - Tudo Azul Ep (Limited Double 7 Inch)
We are so happy to bring you another (the 2nd) Double 7 Inch with 4 smooth, funky Brasilian Edits by our long time TSTD family member Vibes4YourSoul!
Too Slow To Disco regulars will remember his name from several relases so far: his standout remix for L'impératrice on the "TSTD - En France" compilation, his remix for Poolside from "The Sunset Manifesto", his edits on all 5 Yacht Disco Edit compilations, and the quickly sold out double 7 inch with Edits we released in 2020.
He is one of the crème of new reworkers and edit-producers, that have specialized in those soulful, smooth slow jams and midtempo tracks, that Djs all love for their warm up sets.
Vibes4YourSoul (aka V4YS) is a Parisian DJ and producer whose musical universe blends together elements of disco, rare groove, afro-latin and soulful indie, with the deeper edge of contemporary house and nudisco sounds. The four reworks on this Double 7 Inch take you on a colorful trip to Brasil, held together by Vibes4YourSoul's lush, mellow and funky production. Fruit of a long and passionate digging experience, his DJ sets are eclectic journeys through times and styles, with groove as a common thread. A member of Yuksek's Partyfine label crew, he's regularly revisiting old or contemporary tracks through edits and remixes, widely shared and played by numerous DJs. Recent official releases include an original track for Cookie Records second compilation, an exclusive edit Partyfine's compilation "re-cover", an official remix for French pop band L'Impératrice on Berlin label HDYA, City Slang, and several funky edits for NYC nudisco weblabel Noc Boots.
Vinyl 1

Side A: Vibes4YourSoul - Brilhante, ê
Side B: Vibes4YourSoul - Pra Você

Vinyl 2

Side A: Vibes4YourSoul Confusão
Side B: Vibes4YourSoul Jóia Da Bahia