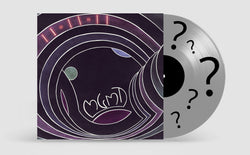 (PRE-ORDER) 11.11.11 Coloured Vinyl (Limited Edition)
Pre-order: Please note that this item is a pre-order and as such this and any items ordered together with it will not ship out until circa early June 2023.
MGMT live at the Guggenheim, recorded November 11, 2011. This is a once in a lifetime item for a once in a lifetime event.
The album will be available as a digital download on 11.11.22. 
A
 link will be sent by e-mail on this date (please check spam folders!)
1. Introduction
2. Invocation
3. Whistling Through The Graveyard
4. Forest Elf
5. Tell It To Me Like It Is
6. I Am Not Your Home
7. Unfriend
8. Who's Counting
9. Interlude
10. Whistling Past The Graveyard
11. Under The Porch