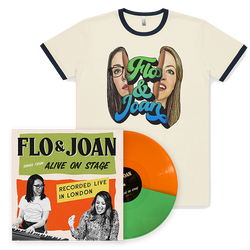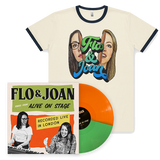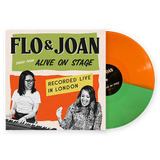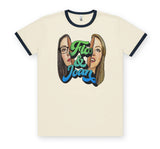 Alive On stage + Faces T-Shirt Bundle
Vinyl and T-shirt bundle includes:
'Alive on Stage' is the live recording of Flo & Joan's first special. Wow, one for the history books. 
'Their sweat and blood went into this vinyl, and you will not leave this platform until you have consumed the ENTIRE CONFECTION!' - Miss Trunchbull.
Design by Mikaela Palermo
Wow, what an iconic and versatile t-shirt. You can wear it while you eat a sausage, take a Dunkin' Donuts exam, or fall down the stairs.
Design by Mikaela Palermo
Photo by Raul Delgado
Faces design on a Next Level Ringer T-shirt.